Retirement Villages
or Extra Care Facilities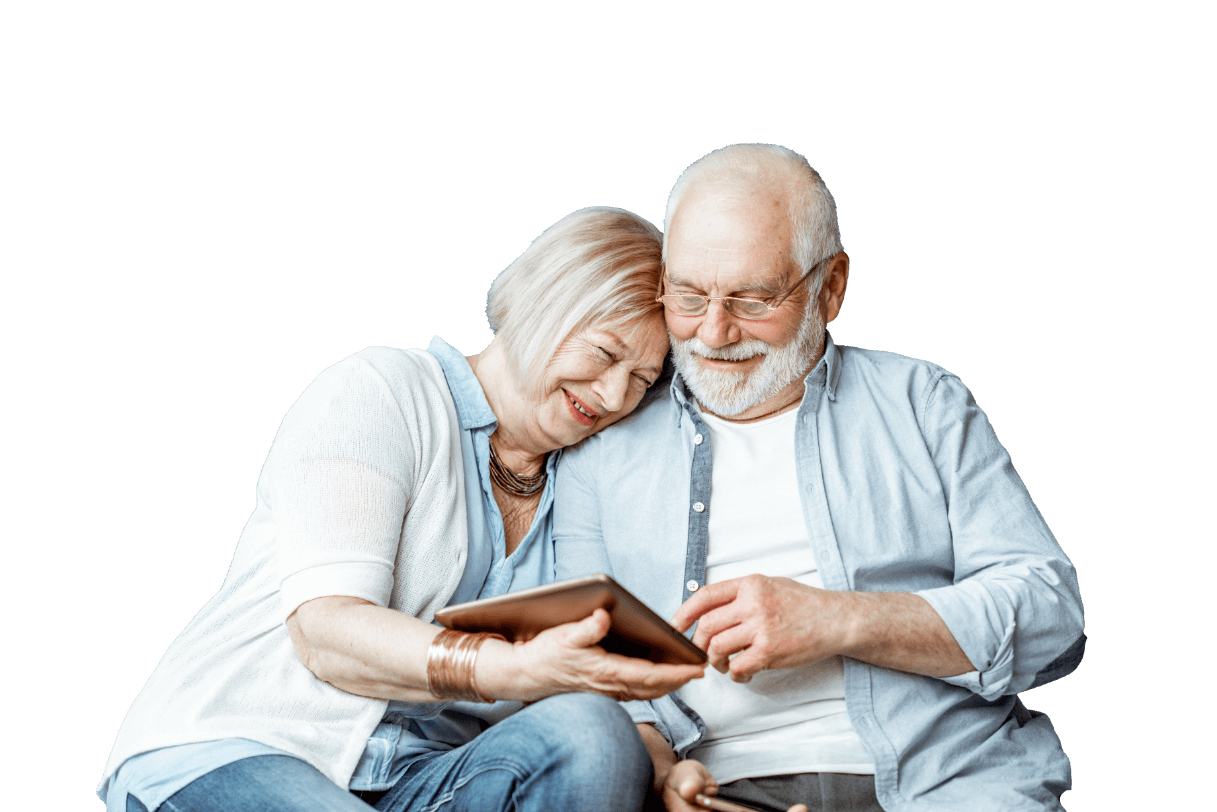 Retirement Villages
or Extra Care Facilities
Because we keep walking into beautiful, stylish retirement villages, and seeing warden call boxes in the hallways and pull cords in the bathrooms as the 'assistive technology'. Yes, assistive technology is needed – but it should be digital, reflect the aspirations of the users and be modular so that as conditions change, the technology does too.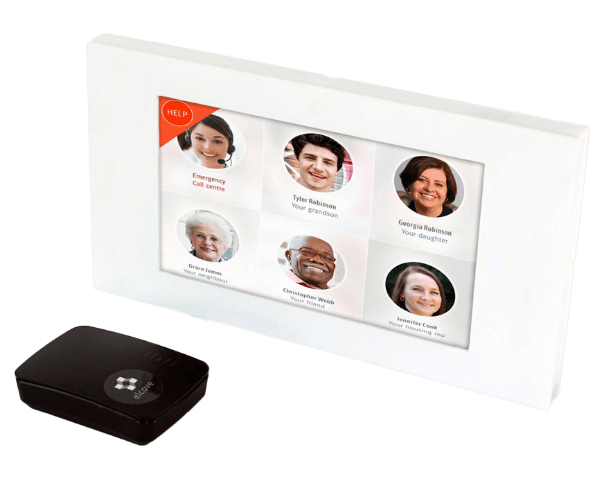 In-Residence Video Carephone
Super easy one touch voice and video calling to connect residents with friends, family and care staff
Device can receive SMS from callers on whitelist
Simple messaging for daily, weekly and monthly reminders or "I'm ok today" check-ins
Full audit history of calls and messages made/received
Fixed in place and always on
Use to do remote medication prompts and check compliance through visual contact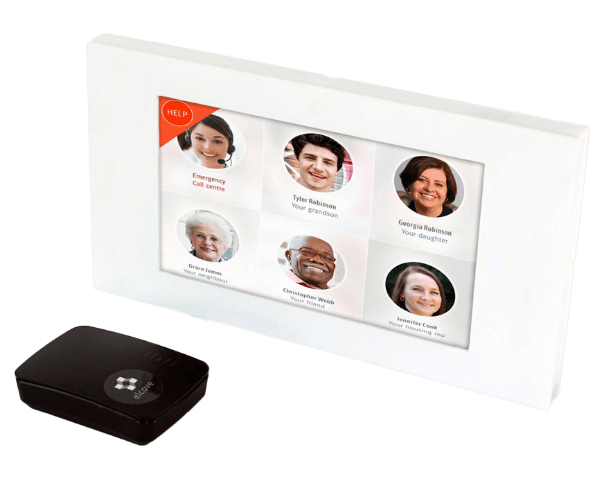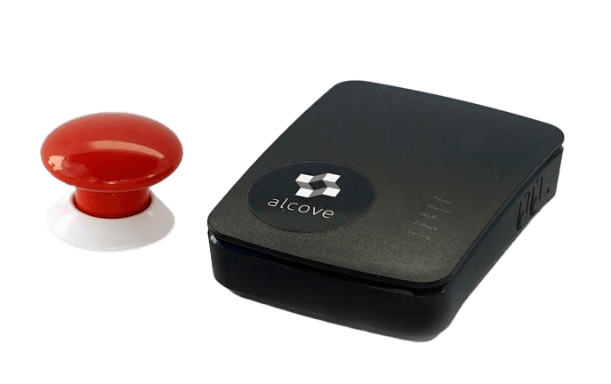 "Press Me" Button
21st century equivalent of traditional pull cords
Can be installed anywhere in the home
Each press of the button results in triggering of an Alcove Alert to a warden smartphone
Battery powered with no need for cabling
Many colour variations including: white, black, red, yellow, green, blue, brown and orange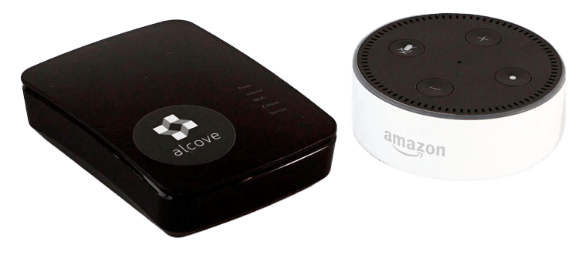 Alexa Carer Check-In
Replaces traditional clock in and clock out systems
Registers care staff or family member visits
Know who is where, when, and for how long
Get alerted in case of late or non-attendance
Excel management information reports available to be able to check attendance against rotas
As well as the emergency function we've enabled it with, you get all of the beauty of Alexa and much more!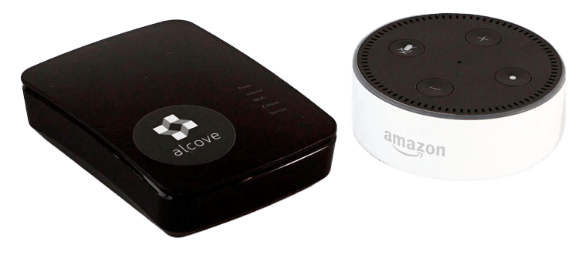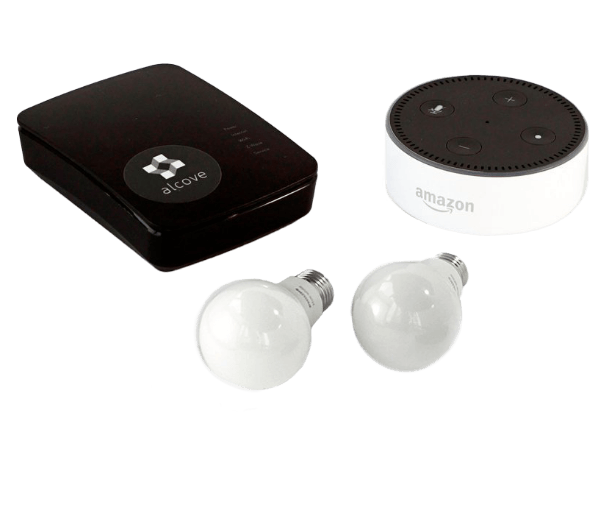 Alexa-Controlled Blinds & Lights
Unleash the power of Alexa for those with mobility issues
Allow residents to control lights and blinds with their voice
Prevent falls by turning on lights without reaching for a switch
Suitable for those with capacity who are in listening range of an Alexa device
Option to add other light bulbs, dimmer and other gadgets to the system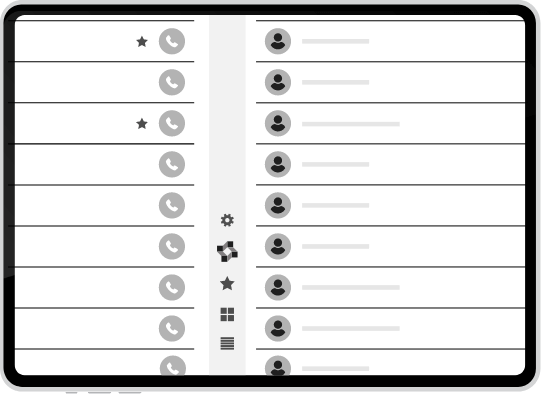 Warden Office Call Unit
Access each resident's personal dashboard in one central location
Receive immediate alerts when a resident's "Press Me" button is activated
Set personalised alerts and reminders based on each individual's needs and requirements
Connect with residents directly through voice and video calling
Track and monitor the reliability of care staff in the field, fixed in place and always on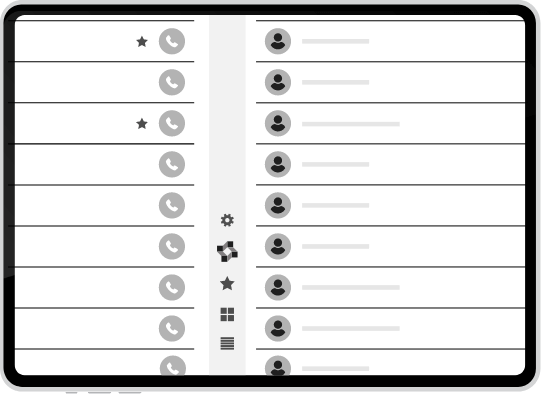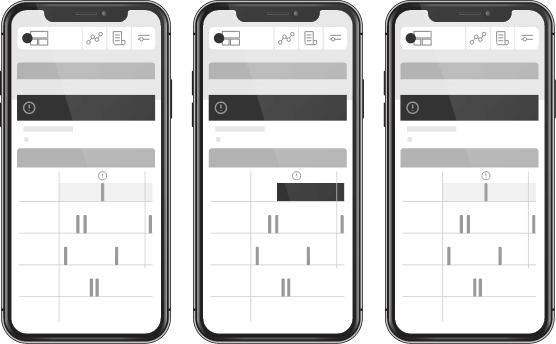 Warden Handsets
All the functionality of the Warden Call unit in a mobile device
Allows care staff to receive alerts and monitor residents on-the-go
Connect with residents through voice and video calling
Receive immediate alerts when a resident's "Press Me" button is activated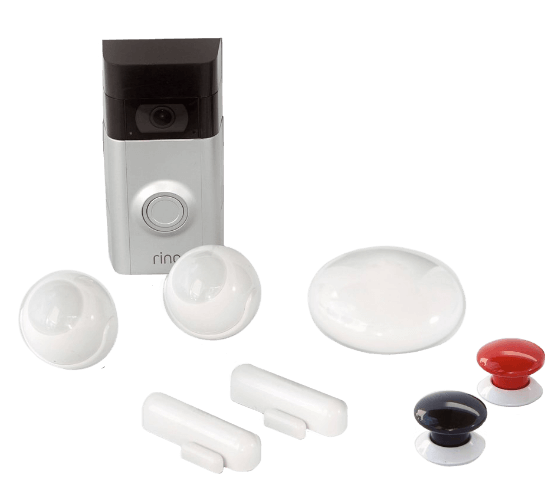 Optional Extras
Pick and mix from our integrated add-ons to create a personalised package for your residents. Optional extras include…
Door Sensors
Movement Sensors
Fall Detection Button
Moisture Detection Pad
Bed/Chair Occupancy Sensor
Bogus Caller Button
Smart Doorbell
Smoke Sensor
Safemotion Watch
Request a brochure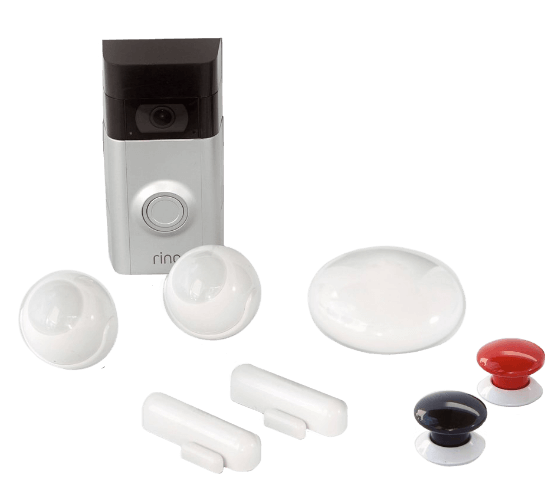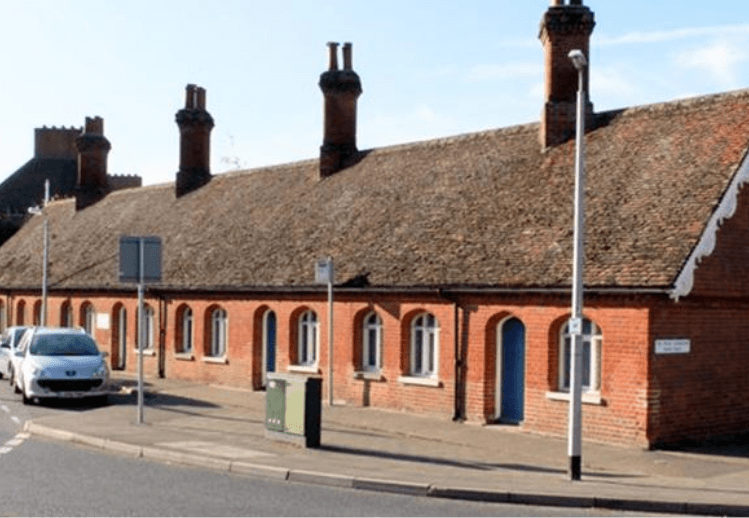 Bocking Almshouses
21 apartments fitted with:
In-Residence Video Carephone
Alexa Carer Check-In
Press Me Buttons
Wi-Fi Network
Cat 6 Cabling
Assistive Communal Technology
Door Entry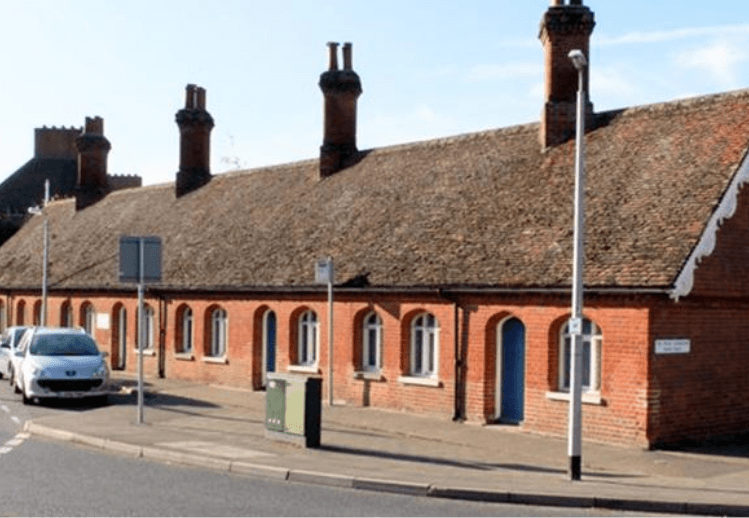 Discover a better way to support independent living.
Get in touch